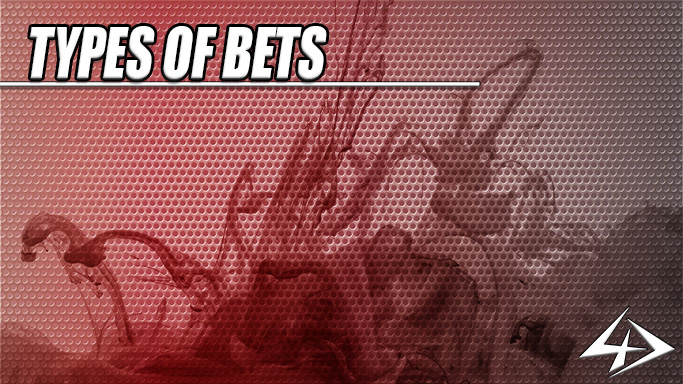 Types of Wagers, Explained
Straight Bet – The most common form of sports betting. A straight bet is picking one of two sides to place your wager on.
Parlay – A bet where you take 2 or more plays and pair them all in one bet. A parlay loses if any of your pair wagers loses. Parlaying teams together changes the odds towards the bettors favor. Usually, if a play pushes in a parlay, it is removed from the wager and your payout odds are adjusted. Odds on parlays are very enticing, but the win probabilities are much lower adding more choices to your wager.
Future – A bet placed on something that is going to be determined in the near to distant future. Examples of futures are picking the winner to win future tournaments, multiplayer events, championships, awards, etc.
If-Bet – A type of wager allowing you to connect two straight bets without having two separate bets risked. In an if-bet, if the first selection wins, then the second one becomes a live bet or 'action'. If your first bet loses, the second bet never becomes action.
Open Parlay – Some books will allow you to do a parlay (see parlay definition is listed below) and allow you to pick your plays over time. These plays are rarely offered. An open parlay will begin with your initial plays and stay open until one of your plays loses.
Live Betting – Live betting allows you to wager on a game in real time as it is happening. This includes, game outcome, team specific outcomes, or outcomes of specific outcomes of sport specific plays.
Prop Bet – A unique wager type that is normally made that does not directly affect the outcome of the game. Prop bets are wagers on individual categories of an event.
Reverse – A reverse bet is an "exotic" bet in which you are able to put two or more "IF" bets together.
Round Robin – A round robin is a series of smaller parlays made up from a larger list of teams you select. The point of a round robin is to create multiple combinations of those teams into smaller parlays automatically.
Teaser – A teaser bet is similar to a parlay in the sense that it is tied to multiple teams. The bettor is allowed to change the point spread or point total for a game in increments set by the book. In exchange, the sportsbook will lower the payout and require two or more teams.